The Commission of Justice, Peace, and Integrity of Creation (JPIC) focuses the Federation's attention on specific justice-led issues, recognizing the interconnectedness of all peoples and creation. The Commission provides resources for advocacy and action. JPIC addresses issues of human rights, human trafficking, peacemaking and care for creation.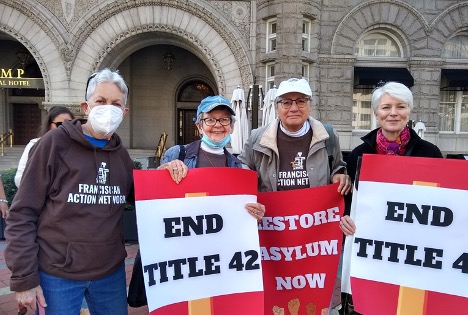 Official resolutions
Recent Activities
In the fall of 2022, Franciscan Action Network, the Franciscan Federation and the Franciscan Friars (OFM) US-6 JPIC Working Group offered a 4-part webinar series on Confronting Environmental Racism.