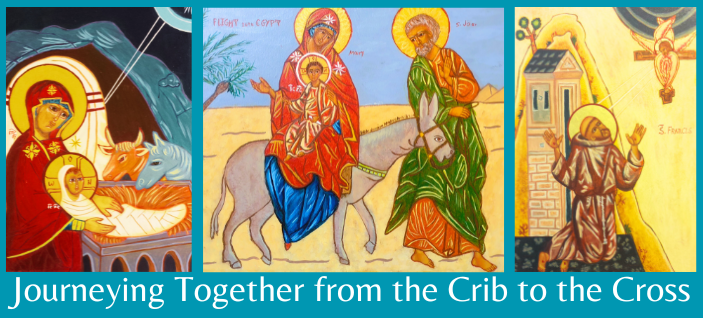 Journeying Together from the Crib to the Cross
Begin 2024 journeying together with your Franciscan sisters and brothers at this unique Franciscan Federation virtual retreat designed to inspire, connect, and transform.
Our speakers will bring their Franciscan wisdom to the themes of Greccio (the crib), Journeying, and Francis' Stigmata (the cross) on this special day of reflection and sharing. We will discover, together, how events that occurred 800 years ago continue to transform us today.
All are welcome!
Whether you are interested in joining us as an individual or with a group, register below for whichever day is most convenient. Both dates will contain the same presentations.
As a special, premier offering, this virtual retreat is being offered at no cost to anyone who would like to attend. Please invite your friends!
For any questions please contact the Commission of Member Engagement
Featured Speakers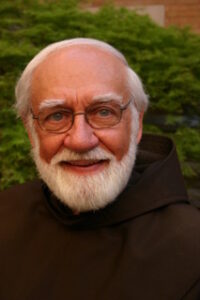 Murray Bodo, OFM, PhD
Murray Bodo is a Franciscan priest and an award-winning author of numerous books, including the bestselling, Francis: The Journey and the Dream, and most recently, Nourishing Love: A Franciscan Celebration of Mary and his twelfth book of poetry, Canticle: The Beauty of Art's Intrusion. He has had poems, stories and articles published in magazines and literary journals in the United States, England, and Ireland. A founding staff member of Franciscan Pilgrimage Programs, he led yearly pilgrimages to Assisi, Italy for over 40 years before retiring in 2020. Murray resides in the inner city "Over-the-Rhine" neighborhood of Cincinnati, Ohio, where he continues to write and minister.
---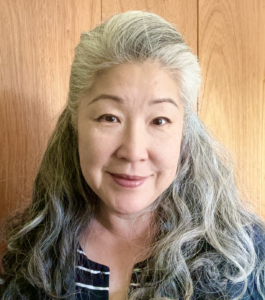 Eunice Park, MTS, MAMC
Eunice Park, MTS, MAMC, is a Korean American pastoral minister from the San Francisco Bay Area. She received her two Master's degrees from the Franciscan School of Theology and her Bachelors degree from UC Berkeley. She has worked in Young Adult Ministry, Multicultural and Intercultural Ministry, Campus Ministry, and Youth Ministry and has sat on various boards and consultative committees for the USCCB and other national organizations. In August 2023, she launched the Asian Pacific Islander Ministry Certificate Program at the Franciscan School of Theology with her Co-Director Fr. Linh Hoang, OFM (Siena University). She is currently also the Commission Coordinator for the Franciscan Federation.
---
Darleen Pryds, PhD
Darleen Pryds is a professor of history and spirituality at the Franciscan School of Theology. Her research focuses on the lived experience of faith of laity in the Franciscan tradition. In addition to teaching, she leads retreats and gives public talks on mysticism, Franciscan laity, and caregiving. She also volunteers as a hospice caregiver. In her spare time she enjoys hiking with her husband and their dog. You can find many of her publications on Academia.edu.