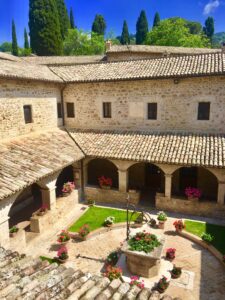 On this Feast of St. Francis, 2022, I wish peace and all good upon you. As Franciscans around the world move into this feast day with joy in our hearts, I cannot help but reflect upon the brokenness of our world—the war in Ukraine, the challenges of inflation on those experiencing poverty, the catastrophic damage caused by recent hurricanes, the violence against women in Iran; the list seemingly has no end. There is a great tension between celebration and sadness that could cause a person to lose hope. Yet, our Franciscan story tells us that hope begins with one stone. When Francis came upon the broken-down church of San Damiano, and heard the call from God to rebuild God's Church, he began with one stone. That one stone became a wall, then a building, with a roof, and eventually a community.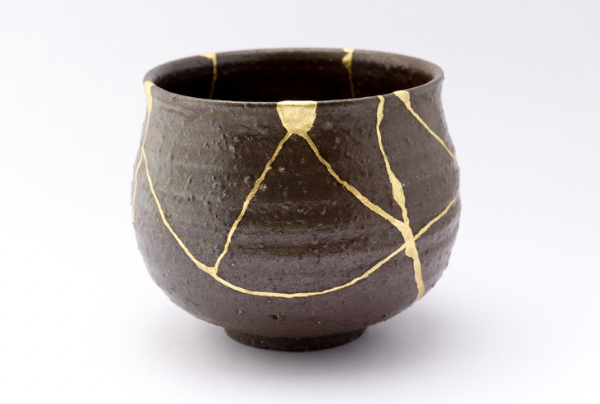 There is a Japanese practice of repairing broken pottery that involves mending the broken pieces back together with a gold lacquer. When it dries, the pottery displays a visible golden line where the crack had once been. This tradition emphasizes the importance of the story of the pottery—that when something is broken, we honor it, we don't hide it. Likewise, our individual and collective brokenness tells our story. In place of criticizing how we have become broken, could we rather pick up a single stone and begin to rebuild? Can we bring beauty to the brokenness with strands of golden light?
My prayer for you today, on this feast of St. Francis, is that you will pick up that single stone to tell the world there is hope and we will bring it! I end with sharing a musical reflection from Carrie Newcomer, Stones in the River. May her words settle in your hearts and remind you that our actions matter, even when we do not see their outcome, we still put good into the world!