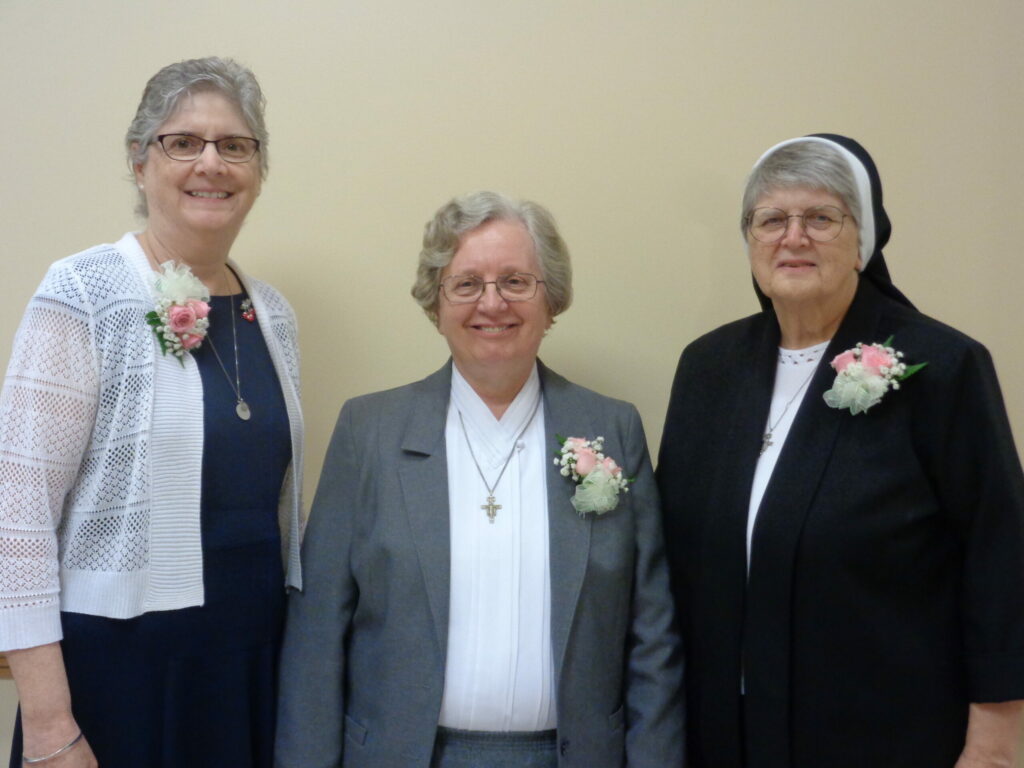 On September 8, 2022, at a private ceremony at St. Francis Park in Hamburg, NY, the Sisters of St. Francis of St. Joseph formally installed their new congregational leadership team. The Federation wishes to extend our prayers and warm wishes during this time of transition. We welcome Sister Marcia Ann Fiutko, General Minister; Sister Jean Marie Cherry, General Councilor; and Sister Andrea Ciszewski, General Councilor. May your time in leadership be fulfilling and may you listen to the Spirit as she gentle guides you through the successes and challenges that unfold before you. Peace and all good dear sisters!
Newly Elected Leadership Teams?
If your congregation has newly elected a leadership team, please send your announcement to the Federation so we may celebrate with you and share your good news with our membership! Feel free to email: Franfedoffice@franfed.org, or send to 1554 Paoli Pike #307, West Chester, PA 19380.