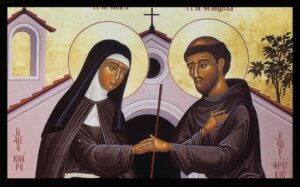 Over the past few years, the Federation has been engaged in the hard work of transformation. As part of the final stage of that process, the Federation is engaging all of our membership and potential membership in a Year of Listening & Learning. In place of an AFC 2024, the National Board, staff, and planning committee for this endeavor will be inviting all those in relationship with the Federation to attend one of a series of opportunities to explore and dream of the future direction of the Federation. What is most needed or desired from our membership? How would members like to engage with each other throughout the year? How often is a national gathering planned? These are just a few of the areas we will explore in-person or online together in the coming year!
Three sessions will be offered in person and three will be offered online for virtual participation. The in-person locations will consist of an east coast, midwest, west coast option. The first session will take place in Marriottsville, MD at the Bon Secours Retreat and Conference Center February 9-11, 2024. The other locations and dates will be announced soon!
In addition to the six Listening & Learning sessions, a Leadership Forum will be held online in the late Fall. When the date is confirmed, it will be shared with membership. All are welcome to attend a day long session to explore what we've learned in the year, to celebrate the transformation process, and begin to set direction for the future of the Federation.
May we continue on this journey together toward bringing life and energy to the Franciscan movement in our current and evolving reality!